event - tips from alumni 2
Tips and Advice from IIT alumni who've left academia (online)
DATE: Wednesday, 22nd March
TIME: 16:00 - 17:30
On behalf of the Postdoc Community, we are happy to invite you all to the second webinar on "Tips and Advice from IIT alumni who have left academia!"
Listen to the stories of IIT alumni who have forged successful career paths outside academia, giving practical advice to those of you who are interested in (or, are considering) pursuing a similar career to theirs.
Interact with them as they share what their expectations were when they left IIT / started their new career, what went right, what not-so-right, and what tips they have for you!

Don't miss the chance of being part of the talks and discussions!
Speaker List:
Table x various speakers 2
Giulia D'Urso
Lead Clinical Scientist, Roche, Switzerland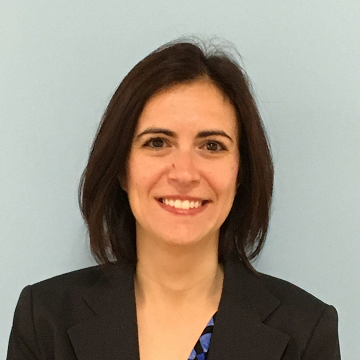 Giulia is a biologist and electrophysiologist by training, she got her Bachelor and Master degrees at the University of Milan. After spending two years working at the University of Miami, Miller School of Medicine as research assistant, she got enrolled in the Neuroscience and Brain Technology PhD program at the IIT in Genova. She graduated from IIT in 2015 and joined Roche as Roche Postdoc. She initially started her new role at the CHUV in Lausanne to then move to the Roche Innovation Center in Basel, in the pRED Neuroscience and Rare Diseases department, to continue working on her project. During this time she focused her research on understanding the role of Vasopressin in subcortical circuits involved in social behavior. Since 2019 she is working in the Early Development department at Roche pRED as Lead Clinical Scientist working on phase1 and phase 2 studies to bring new medicines to people living with Parkinson's Disease.
Loris Bazzani
Principal Computer Vision Scientist, Amazon, Germany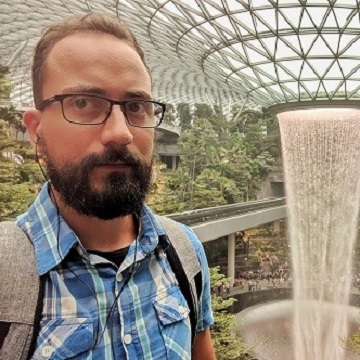 Loris is a Principal Computer Vision Scientist at Amazon in Berlin, Germany. He prototypes and develops video understanding models for Amazon Video, novel shopping experiences based on vision and language, innovative solutions in the field of Fashion AI and image-to-text models for improving the accessibility of images for the blind and visually impaired.
He obtained his Ph.D. in Computer Science from the University of Verona (Italy) in 2012 supervised by Prof. Vittorio Murino and Prof. Marco Cristani. During his Ph.D., he spent 6 months at the University of British Columbia supervised by Prof. Nando de Freitas. Before the current position, he was a postdoctoral fellow at Dartmouth College working with Prof. Lorenzo Torresani and a postdoctoral fellow at the Italian Institute of Technology working with Prof. Vittorio Murino.
Fabio Boi
CTO, Corticale Srl, Genova
Fabio Boi graduated in 2012 in Robotics Engineering at the University of Genoa. During his PhD, held at the Italian Institute of Technology, he studied and developed bidirectional machine brain interfaces. Over the next 5 years he focused on the development of SiNAPS technology, focusing on both device validation and improvement, and the acquisition and analysis of high density neuronal data acquired by SiNAPS probes. In 2021 he co-founded Corticale SRL, of which he is CTO. The company is responsible for the development of production processes and supervises the quality control of devices distributed by Corticale.
Marco Paleari
Project Manager, FindYourDoctor, Italy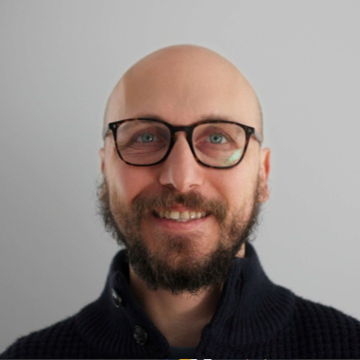 Marco Paleari is an accomplished professional with over a decade of experience in research, development, and innovation management. He has a passion for leveraging technology to create solutions that address complex challenges in fields ranging from space exploration to healthcare.
During his studies at Politecnico di Torino and Eurecom, Marco specialized in Affective Computing and developed a deep understanding of how machine learning and signal processing can be used to recognize emotions from facial expressions and vocal prosody. He has also cultivated an entrepreneurial mindset, which he put to the test when he founded ReHand Technologies, a startup focused on post-stroke hand rehabilitation.
At IIT, Marco has held a range of positions, including Senior Technician and PostDoc researcher, where he honed his technical skills in machine learning and mechatronics. He has also developed a keen eye for identifying opportunities for innovation and leveraging emerging technologies to create impactful solutions. This mindset served him well in his collaborations with FindYourDoctor, where he acted as an expert in IoT, predictive maintenance, and digitalization. Later, he expanded his role to managing multiple innovation projects and eventually took on the role of R&D and technology transfer project manager.
Throughout his career, Marco has demonstrated a strong ability to collaborate with diverse stakeholders and manage complex projects. He has also shown an unwavering commitment to making a positive impact through innovation and a willingness to take on new challenges and learn new skills. With his experience and mindset, Marco is well-equipped to tackle the next frontier of innovation and create solutions that make a meaningful difference in the world.

[Tip and Advices] - Past events